Of course I won't be going to the TCM Classic Film Festival for a number of reasons, but it's always nice to daydream. On a list of offerings that range from Technicolor musicals to classic action and adventure movies, this year's festival has a number of films that promise to look amazing on the big screen. Assuming I could be there to watch a movie in every single time slot, here's what I would pick for this year's festival.
Thursday, 6:30 PM: Gentlemen Prefer Blondes (1953), dir. Howard Hawks
I've watched this film a few times already, but a big, gaudy, Technicolor musical like this just begs for a big screen. Other opening night films include Delmer Daves's Dark Passage and When Harry Met Sally, but for me, Hawks is the way to go.
Thursday, 9:30 PM: The Umbrellas of Cherbourg (1964), dir. Jacques Demy
In addition to being one of my favorite films ever to come out of France, Umbrellas is also one of my favorite films of all time. There's no way I could miss this.
Friday, 9:00 AM: High Society (1956), dir. Charles Walters
Sticking with the musical theme, I've never seen High Society from start to finish. Also showing during this time slot are The Clock and The Postman Always Rings Twice, and while both sound tempting, I couldn't pass Bing and Louis up.
Friday, 12:00 PM: Sleeping Beauty (1959), dir. Clyde Geronimi
I've seen plenty of classic films on the big screen (thanks, Fathom Events), but never an animated classic. It's been a good fifteen years since I've seen this film, and with the discussion between three Disney animators scheduled beforehand, it should be a terrific show.
Friday, 2:00 PM: Raiders of the Lost Ark (1981), dir. Steven Spielberg
Maybe it's because I grew up as a little nerd who was fascinated by archeology, but no other action or adventure films ever managed to grab me in quite the same way that Indiana Jones did. This film will also be preceded by a discussion, between the original sound effects editor Ben Burtt and visual effects artist Craig Barron.
Friday, 6:00 PM: Day for Night (1973), dir. François Truffaut
This is a new film for me. Despite of my love for French movies, I'm not quite up-to-date on the work of Truffaut and several other Nouvelle Vague directors. This particular film attempts to recreate the process of filmmaking itself, with Truffaut playing the director on a chaotic set.
Friday, 8:45 PM: Do the Right Thing (1989), dir. Spike Lee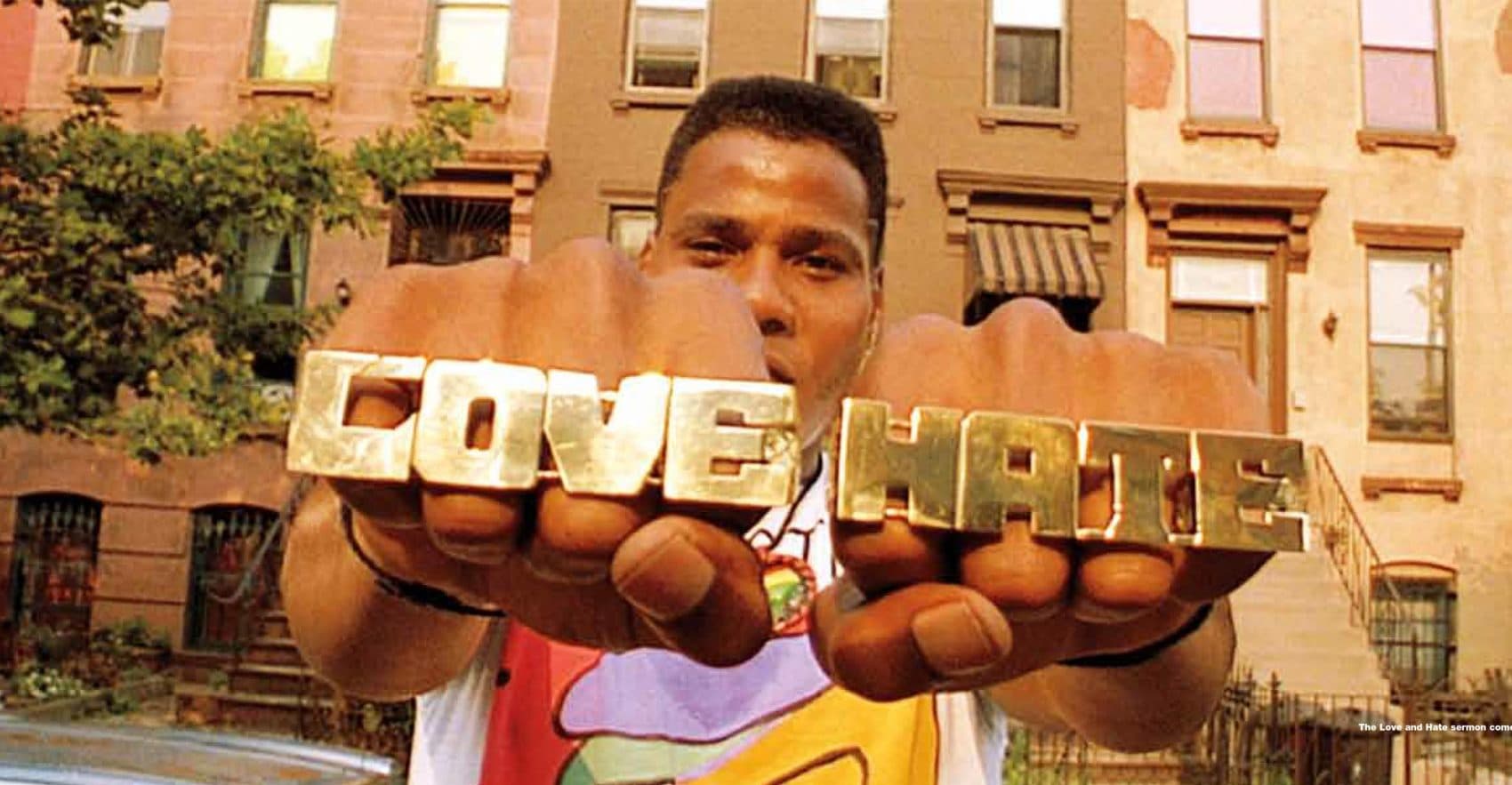 If I were going to a film festival as diverse and varied as the TCM festival, I'd want to take it as an opportunity to explore films and filmmakers that are unfamiliar to me. Since I have yet to watch a film by Spike Lee, this thirtieth anniversary screening of Do the Right Thing would have to go on the list. This film is also going to be preceded by a discussion, with costume designer Ruth E. Carter and actress Joie Lee.
Saturday, 9:00 AM: All Through the Night (1942), dir. Vincent Sherman
Humphrey Bogart is a New York gangster taking down a Nazi sleeper cell in this pre-war, pro-American thriller. Reviews of this film can sometimes sound a little strange (I've heard it described as a "slapstick thriller," introducing comedic elements into what would otherwise be a gritty crime drama), but at the same time, it comes highly recommended by a number of cinephile friends. It also boasts a formidable cast: Bogart, Peter Lorre, Judith Anderson, and the inimitable Conrad Veidt as the leader of the Nazi conspiracy.
Saturday, 11:45 AM: Kind Hearts and Coronets (1949), dir. Robert Hamer
Now this one I have seen. A cult favorite comedy from Britain's Ealing Studios, it is probably most famous for the performance of Alec Guinness, who plays eight members of an English noble family, all of whom are murdered by the man who wants to inherit their title. Very dark and gruesome, as only British comedy can be.
Saturday, 2:45 PM: Love Affair (1939), dir. Leo McCarey
Most people who know Love Affair know it as the film upon which 1957's An Affair to Remember is based. And while Love Affair may not have a whole movie basically dedicated to its memory, it is my favorite version of this story. I'd love a chance to see it on the big screen, whether that's at TCMFF or elsewhere.
Saturday, 6:30 PM: Butch Cassidy and the Sundance Kid (1969), dir. George Roy Hill
Add this to the list of extremely famous movies that I've never seen before. I've never been a huge fan of the Western genre, but this one comes with the strong recommendations of movie friends as well.
Saturday, 9:45 AM: Indiscreet (1958), dir. Stanley Donen
A lesser-known (and non-musical) comedy by the great Stanley Donen. Cary Grant plays an economist who lets his lover (Ingrid Bergman) believe that he is married so that he can avoid attachment. This is one of only two films Ingrid Bergman and Cary Grant made together (the other being 1946's Notorious), but they pair so well together on the screen, it's a wonder they didn't make more films.
Sunday, 9:00 AM: Hello, Dolly! (1969), dir. Gene Kelly
Another big, loud Technicolor musical for my list. This is a favorite film in my family, and with its gigantic production numbers and beautiful costumes, it should be a treat.
Sunday, 11:45 AM: Magnificent Obsession (1954), dir. Douglas Sirk
Douglas Sirk's melodrama about a reckless millionaire who dedicates his life to caring for the woman whom he accidentally blinded. It's over-the-top dramatic to say the very least, but still a favorite.
Sunday, 2:15 PM: Marty (1955), dir. Delbert Mann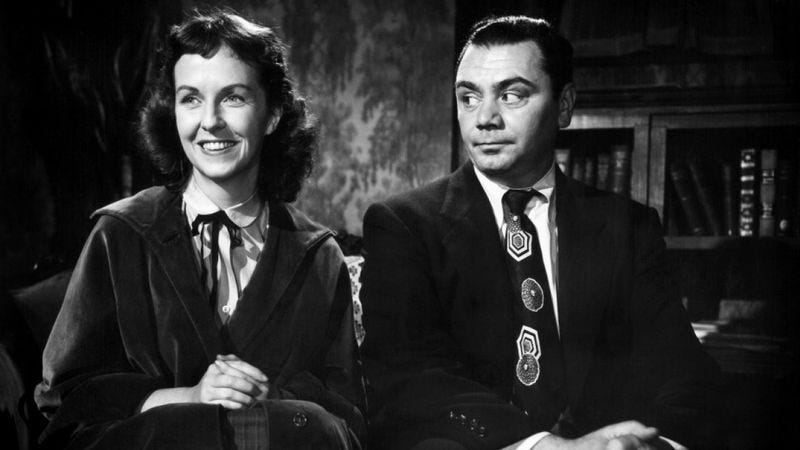 I went into the movie about two years ago expecting it to be a soppy, tear-jerker love story, so I was surprised by how much I actually liked this film. It's optimistic without being overbearing and sensitive without being (too) sappy.
Sunday, 4:30 PM: Gone with the Wind (1939), dir. Victor Fleming
An extravagant festival calls for an extravagant ending. I've long hoped for a chance to see Gone with the Wind on a big screen. If I could be in Hollywood next week, this would be impossible to miss.
That's all for now. How about you? Are you going to this year's festival?